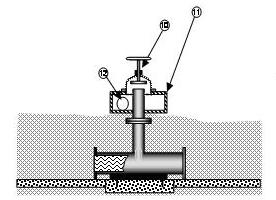 "PAFRI" is an innovative approach over the prior art of both open canal and pressure irrigation. The invention assures minimal water losses within the distribution network of irrigation water supply with application of a combination of novel appliances in flow and pressure regulating.
The system is basically of a subsurface pipe water distribution and it provides  an on-demand supply of irrigation water with metered farm issues as a measure of water saving.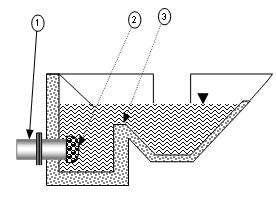 The system can also be used as a open flow in pipes without pressure regulation which can be used in sloppy lands in the plantation sector and in that case only the flow is regulated by means of stand pipe flow regulators.
Land use by the system is minimal and any part of the water conveying system or any appliances can be replaced or repaired easily.