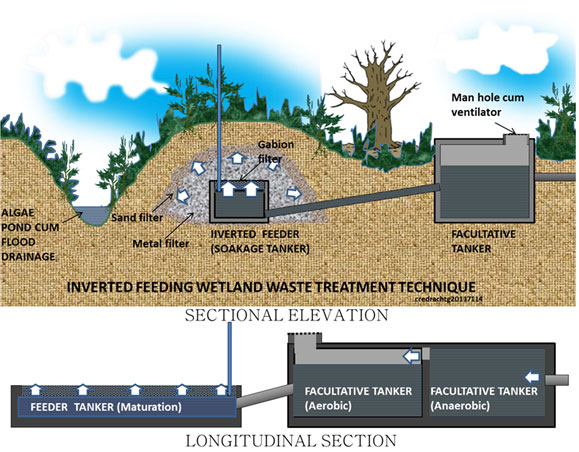 What is advantageous there in the new 'IFWET' technology of Natural Sewerage Treatment?
1.       Inverted feeding wetland filter hill is constructed for natural bio treatment and no odour at all in the environment.
2.       Biological processes such as Anaerobic & Aerobic degradation and Maturation are functioned underground and ground space is entirely saved for other purposed.
3.       The wetland is inverted fed and it improves soil fertility with rich content of Amonical Nitrogen for wetland agriculture.
4.       The technology is recommended for hotel industry and hostel complexes etc for its     auto maintainability.
 'IFWET' technology is available with us and consultation is provided for Design and Build Projects.